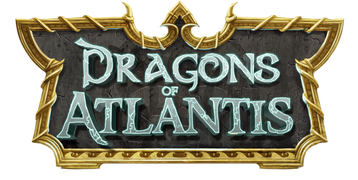 Dragons of Atlantis Wiki Guide
Grey Wardens Alliance DOA guide.
Game Description
Seventy thousand years ago, the Ancient Ones returned. They wove the threads of life again, and created four tribes of Atlantis. Now these tribes must battle one another for their very survival. Although the continent is doomed, the one Tribe that prevails will inherit the future of all humankind, but listen well... For the key to winning the war is the Dragons.
The Dragons of Atlantis.
Build a mighty city to provide sanctuary for your tribe and prepare for war. Because when Mighty Atlantis finally crumbles into the sea, only the victorious tribe will survive to spread their seed across the untamed Earth.
Forums
Check out the Dragons of Atlantis Forums- it's a great place to get your questions answered.
Trademarks: Dragons of Atlantis™ and other image and text content are registered or unregistered trademarks or service marks of Kabam in the United States and/or other jurisdictions. All other trademarks referenced on this website are the property of their respective owners.
Links to Topics